Quality of Training Guarantee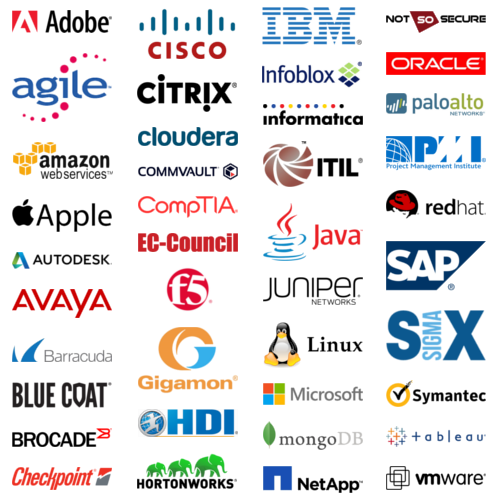 Tandem Solution makes every possible effort to ensure that students are equipped with prerequisite knowledge prior to class enrollment. Our goal is to provide students with the highest quality learning event possible. Any students that are not completely satisfied will have the option to receive a money-back guarantee or apply their purchase price to another class in the future (within a year) at no extra charge.
Tandem Solution is a Kentucky-based company, a Microsoft Certified Partner for Learning Solutions and a Microsoft Certified Partner for Business intelligence, an EC Council Accredited Training Center, and a Prometric Testing Center. We always utilize the most qualified and certified instructors for all of our training.
Instructors
Tandem Solution's success is built on using the best trainers in the industry who have real-world experience. We combine the best of training and consulting into one engagement. Our trainers have on average over 10 years of training/consulting experience in the areas that they train. Our trainers are certified to deliver our courses and often provide consulting services in their areas of expertise. Additionally, our trainers have excellent organization and presentation skills that provide an exceptional learning experience for our students.
Partnerships
At Tandem Solution, we understand that there are many options for technological systems and solutions. When it comes to training, you need a variety of courses or customized solutions in order to educate and prepare your staff.
Training ROI
Minimize turnover and improve morale through employee training and development.
Organizations continue to grow in scale and scope—taking on ever more complicated projects—but they have not necessarily made the same advancement in their employee's knowledge, practices, processes or methodologies. Investing in your employees has many benefits, from lessening turnover, increasing in-house promotions and opportunities, and improving your bottom line. Your employees are your most valuable asset — let us help you cultivate and invest in them with our training programs.
Tandem Solution encourages organizations to train their employees to help focus on opportunities that will drive improvements in their business performance and bottom line.
We help get employees properly trained and able to work as valuable assets to their organization.